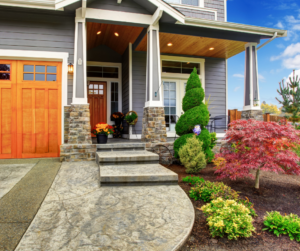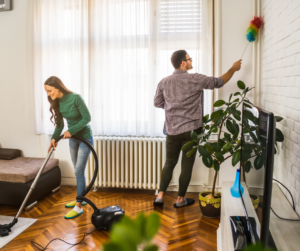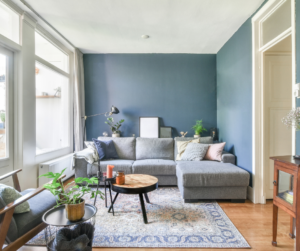 How to Attract Home Buyers?
Attracting home buyers involves a combination of preparation, presentation, and effective marketing strategies. Here are some steps to help you attract potential home buyers:
Curb Appeal:

 First impressions matter. Make sure the exterior of your home is well-maintained. This includes a well-manicured lawn, clean pathways, fresh paint if needed, and inviting landscaping.

Clean and Declutter:

 A clean, clutter-free home appears more spacious and inviting. Clean every room thoroughly, organize spaces, and consider depersonalizing by removing personal items like family photos.

Staging:

 Proper staging can help buyers visualize themselves living in the space. Arrange furniture to showcase the home's potential, add fresh flowers, and use neutral colors to create a welcoming atmosphere.

Repairs and Maintenance:

 Address any obvious repairs before listing your home. Leaky faucets, peeling paint, or squeaky doors can give the impression that the house needs to be well-maintained.

Professional Photography:

 High-quality photos are essential for online listings. Consider hiring a professional photographer to capture your home's best features.

Online Presence:

 List your home on multiple online platforms and real estate websites. Ensure your listing includes a detailed description, accurate measurements, and plenty of high-quality photos.

Virtual Tours:

 Besides photos, consider offering virtual tours or 3D walkthroughs to provide a more immersive experience for potential buyers, especially when in-person visits are limited.

Highlight Key Features:

 Identify and emphasize the unique selling points of your home. This could include a renovated kitchen, energy-efficient appliances, a spacious backyard, or a convenient location.

Effective Pricing:

 Research the local real estate market to determine a competitive and realistic listing price. Overpricing your home can deter potential buyers while underpricing might raise suspicion.

Open Houses:

 Host open house events for potential buyers to view the property in person. Ensure the house is clean, well-staged, and welcoming during these events.

Flexible Viewing Schedule:

 Accommodate various schedules by being flexible with viewing times. This may mean accommodating evening or weekend visits.

Engage with Professionals:

 Work with a real estate agent with local market experience. They can provide valuable insights, help with negotiations, and manage the selling process.

Marketing Materials:

 Besides online listings, consider creating physical marketing materials like brochures or flyers that potential buyers can take with them after visiting the property.

Neighborhood Highlights:

 Provide information about local amenities such as schools, parks, shopping centers, and public transportation options. A desirable neighborhood can significantly influence a buyer's decision.

Social Media and Marketing Campaigns:

 Use social media platforms and targeted online marketing to reach a wider audience. Share your listing on your personal and professional networks.
When it comes to selling any property, it's essential to tailor your approach to suit the unique characteristics of your market, property type, and intended audience. By employing a range of targeted techniques, you can effectively draw in more potential buyers and significantly boost your chances of a successful sale. Let me help you make your house the gem of the neighborhood.

All information provided herein has been obtained from reliable sources, but may be subject to errors, omissions, change of price, prior sale, or withdrawal without notice. Homes by Demetria and its affiliates make no representation, warranty or guarantee as to the accuracy of any information contained herein. You should consult your advisors for independent verification of any properties.