Tips for Buying a Home
I know buying a home is a big step, and it can be stressful. These tips can help make the process easier and less stressful.
When buying a house, there are several factors to consider. Here are some key things to look for:
Location
Consider the neighborhood, school proximity, shopping centers, and work. Check for safety, traffic, and noise.
Visit the neighborhood at different times to see if it has more congestion or noise than when you visited. Is there foot traffic, school bus stops, people parking to walk to work, or public transport?
Size and layout
Determine the number of bedrooms, bathrooms, and square footage you need. Consider the layout of the house, flow, and natural light.
Sometimes the layout we think we want isn't what will actually work for us. Take time to move around the space. If you have a huge sofa or couch, take a tape measure to the house to see if your furniture will fit. Some people are great at visualizing space; others are not. A well-laid-out smaller house will serve you better than a larger house with unusable space.
Condition
Check the house's condition, including the foundation, roof, electrical, plumbing, and heating systems. I can't express this enough. Bring a flashlight and a moisture meter with you. I am a huge fan of getting a home inspection, but look at crawlspaces, breaker boxes, etc., and take pictures for your reference later. My biggest tip is a home inspection; even if you are buying, no matter what, it can give you a vital blueprint for any potential issues. Home inspectors are paid to help find what is underneath and ensure your new home is safe and hasn't too many surprises.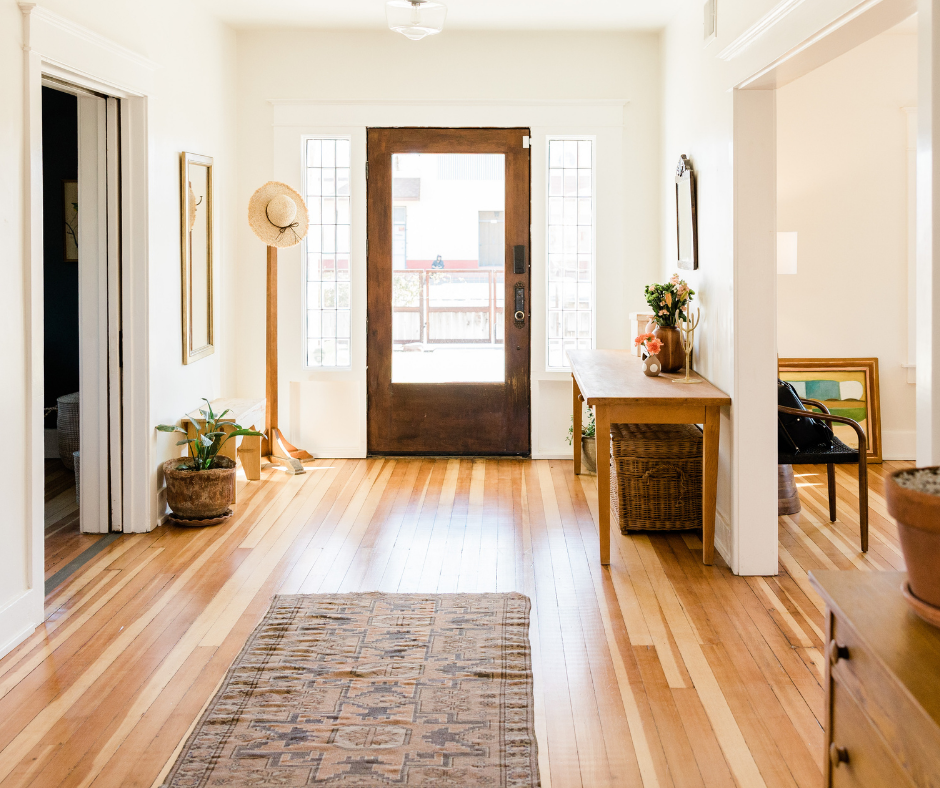 Age of the house
An older house may require more maintenance and repairs, while a newer house may have higher energy efficiency standards. Older homes, though, that are well renovated can have excellent energy efficiency, so don't count them out.
Cost
Set a budget and consider the overall cost of the house, including mortgage payments, property taxes, and insurance. Listen to the podcast linked below about what I can afford. You may find that what you can or can't afford is much different than you imagined when you crunch numbers.
Home Inspection
Get a professional home inspection to evaluate the house's condition and identify any issues that must be addressed. If you aren't a building professional, and even if you are, I can't think that a home inspection isn't a bad idea. I have been saved twice by a good home inspector from making serious and costly mistakes. One house we looked at had the water heater, ac, and heat units severed from the house in such a way that I am not sure I would have noticed.
Resale value
Consider the potential resale value of the house and any improvements you may want to make. Resale is important, but making sure you can be happy in a space for the long term is really important too.
Additional features
Look for additional features like a backyard, garage, or swimming pool, and consider if they align with your needs and preferences. Are these features you want to pay for? Are they features you want to pay the upkeep for? What is a feature for some is a no-go for others. If an expensive unused pool doesn't sound good, avoiding the costs and maintenance involved in a pool property may be best.
It's essential to research, ask questions and connect with professionals to help you purchase the right home for you and your family.

All information provided herein has been obtained from reliable sources, but may be subject to errors, omissions, change of price, prior sale, or withdrawal without notice. Homes by Demetria and its affiliates make no representation, warranty or guarantee as to the accuracy of any information contained herein. You should consult your advisors for independent verification of any properties.